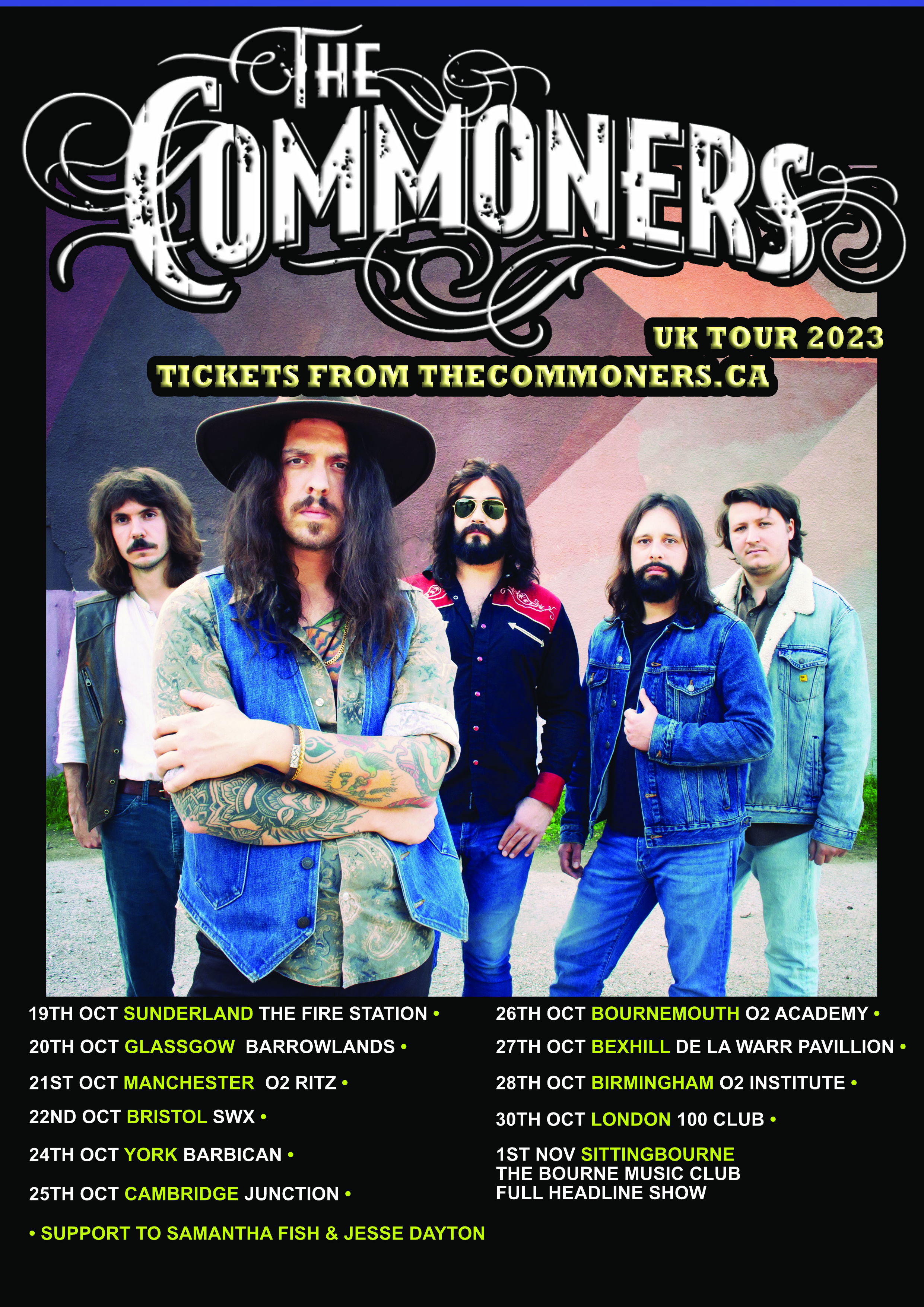 Commoners are back, and clearly they mean business."
- Classic Rock Magazine

"The Commoners are the hardest working overnight sensations around."
– Maximum Volume Music

"The Commoners have delivered a real beauty dripping in quality, rich in its roots rock heritage… They have absolutely nailed it." – Rock N Load

Following their special guest slot on Samantha Fish and Jesse Dayton's "Death Wish Blues" October 2023 UKTour, Canada's hottest classic roots rock band The Commoners have added a one-off headline show at The Bourne Music Club on Wednesday 1st November. Tickets are available from www.thecommoners.ca.
The Commoners will perform tracks from their current album "Find A Better Way" which includes the singles"Fill My Cup," "Find A Better Way," "Too Much," and "More Than Mistakes."
Classic Rock Magazine describes the new album as "Rootsy, soulful and bluesy, these are timeless songs steeped in classic rock tradition."
Offering their own blend of rock and roll, southern blues, and roots music, the Toronto-based five-piece band are known for their high-energy riffs, soulful vocals, and rich harmonies. The result is an electrifying and authentic Southern-style rock experience.The band is comprised of Chris Medhurst (lead vocals), Ross Hays Citrullo (guitar), Ben Spiller (bassguitar), Adam Cannon (drums), and Miles Evans-Branagh (keyboards)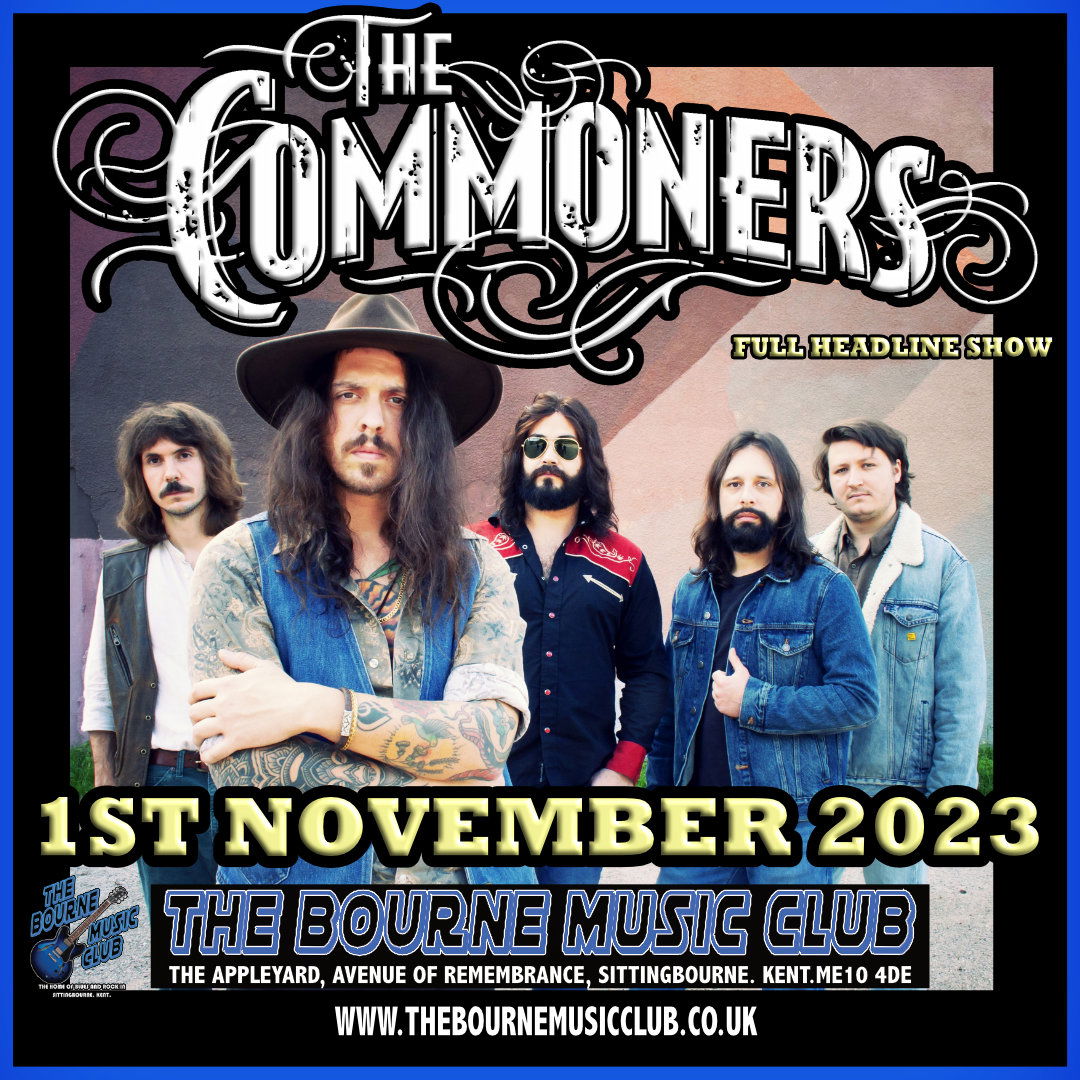 "Find A Better Way" was produced and mixed by the band's guitarist Ross Hayes Citrullo, while the title track single was mixed by award-winning record Australian record producer Kevin Shirley (Joe Bonamassa, BlackCrowes, Iron Maiden, Led Zeppelin).
Possessing a sound tapped from the oaken belly of a whiskey barrel, The Commoners hail from Toronto, Canada. Nurturing their distinctive blend of blues, rock and roots, the Commoners accentuate their signature sound with high-energy riffs, soulful vocals, and rich harmonies that take the listener on a journey through a Southern-style rock experience.
Their sophomore album "Find A Better Way," grabs your full attention from the first note.The opening lines, "If I scream at the top of my lungs and stamp my feet 'till the floor comes undone,"immediately triggers the wild ride that follows. Reminiscent of highly respected bands like Free, BlackberrySmoke, Black Crowes and Rival Sons, The Commoners have crafted an authentic collection of unforgettable songs that strike the perfect balance between old and new.The album "Find A Better Way" is available to buy on vinyl and CD from Gypsy Soul Records HERE